Dates set for worker referendum on Alitalia turnaround plan
BUSINESS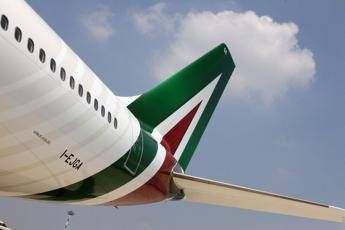 Pubblicato il: 18/04/2017 16:23
Alitalia workers will vote from 20-24 April on a cost-cutting deal reached last week to keep the struggling flagship airline in business, the head of Italy's Uil Trasporti union said on Tuesday.
There will be no quorum for the referendum and workers will be able to vote from 6am on Thursday until midnight on Monday, Uil secretary-general Claudio Tarlazzi stated.
Workers can cast their ballots at Rome's Fiumicino airport and at Linate and Malpensa airports in Milan, Tarlazzi said.
Italy's premier Paolo Gentiloni said on Friday he hoped Alitalia's workforce would back the overnight deal reached between the company unions.
The government-brokered deal was reached after marathon talks in which Alitalia's management and unions agreed to lay off around 1,700 ground staff and cut wages by 8 percent, Susanna Camusso, head of Italy's largest trade union Cgil, said in a statement.
The last-ditch deal also calls for greater investment in long-haul routes which analysts say are crucial for Alitalia's survival.
If the worker referendum passes it will pave the way for a two billion euro refinancing package for Alitalia.
The cash call will be launched by investors in the airline including Etihad of the United Arab Emirates, which owns 49 percent of Alitalia, and Italy's top two banks, Intesa Sanpaolo and UniCredit.
Italy's transport minister Graziano Delrio last week that without the deal between the airline and unions, Alitalia would have gone bust "within a matter of days".
RIPRODUZIONE RISERVATA © Copyright Adnkronos.