Italian cabinet to name Alitalia commissioners
BUSINESS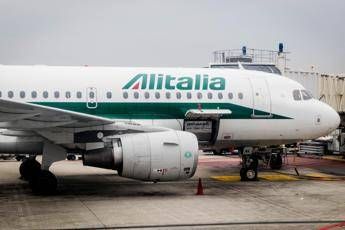 Pubblicato il: 02/05/2017 18:03
Italy's centre-left government was due on Tuesday to issue a decree naming commissioners for the country's failing flagship airline Alitalia after its board made a formal request to enter administration proceedings.
The decree will name between between one and three commissioners with broad powers to lead Alitalia in the months ahead, cutting jobs and renegotiating contracts as necessary.
A second decree will define the terms of the bridging loan of up to 500 million euros to see Alitalia - which is losing around one million euros a day - through the bankruptcy process.
The airline said its flight schedule would remain unchanged.
Alitalia's board decided to ask the government to place it under bankruptcy proceedings after a shareholder meeting earlier on Tuesday unanimously agreed to take the step.
So far there has been little interest shown by rival airlines including Lufthansa and Norwegian Air in buying Alitalia, which is struggling to compete at home against low-cost carriers Ryanair and EasyJet.
Italy's prime minister Paolo Gentiloni last week ruled out nationalising the airline after workers rejected a restructuring plan to keep the airline in business.
The restructuring plan involved job and salary cuts that would have secured the airline 2 billion euros of news funds from investors including including Dubai-based Etihad Airways, which owns 49 percent of the airline, and Italy's top two banks, Intesa Sanpaolo and UniCredit.
Alitalia was privatised in 2009 and has gone through several restructurings. It has made an annual profit only a few times in its 70-year history and has received over 7 billion euros from the Italian state over the past decade.
An opinion poll published on Friday suggested 77 percent of Italians believe the airline should be left to fail.
But with an election looming next year, politicians may be reluctant to see Alitalia's 12,500 employees lose their jobs.
Former premier and newly re-elected leader of the ruling centre-left Democratic Party, Matteo Renzi has announced he will by mid-May unveil a plan to keep Alitalia afloat.
Renzi was re-elected Demcratic Party secretary in primaries on Sunday with over 70 percent of the vote.
RIPRODUZIONE RISERVATA © Copyright Adnkronos.