Eni inks cooperation accord with China's state energy company
BUSINESS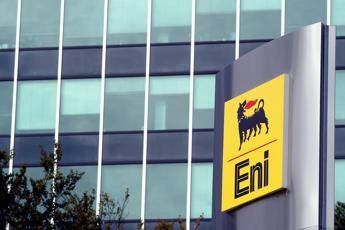 Pubblicato il: 13/09/2017 17:27
Italian energy giant Eni on Wednesday signed an accord with the China National Petroleum Corporation to increase cooperation in oil and gas exploration and production, liquefied natural gas and refining and petrochemicals, Eni said in a statement.
The agreement will strengthen ties between the two groups and will cover partnership opportunities between them in China and abroad, the Eni statement said without giving further details.
The accord was inked in Rome at Eni's headquarters during a meeting between the CNPC chairman, Wang Yilin, and Eni's chief executive, Claudio Descalzi.
State-controlled Eni plans to boost its LNG business to meet growing demand in the next decade. It is eyeing the Asian market and has already teamed up with the state-run CNPC on gas and oil projects in Mozambique and Kazakhstan.
Eni's plans should dovetail with the needs of energy-hungry China, the world's largest consumer of oil and coal, which has embarked on huge investment programme to boost its LNG and pipeline infrastructure to help fight smog and counter falling crude oil production.