Eni starts output at Egypt's vast Zohr gas field
BUSINESS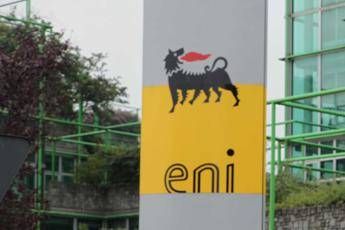 Pubblicato il: 20/12/2017 15:09
Italian energy giant Eni said on Wednesday it had produced "in record time" its first gas from Egypt's mammoth Zohr field - the largest gas discovery ever made in the Mediterranean.
Zohr, which holds an estimated 30 trillion cubic feet of gas, is located in the offshore Shorouk block about 190 kilometres north of Port Said. It was discovered in 2015 - less than two and a half years ago, Eni said.
The giant field will be able to meet part of Egypt's natural gas demand for decades to come and enable it to export gas in the future, according to Eni, which is the country's main producer.
"It will completely transform Egypt's energy landscape, allowing it to become self-sufficient and to turn from an importer of natural gas into a future exporter," Eni CEO Claudio Descalzi stated.
The gas field began an initial production of 350 million cubic feet per day, which is set to reach some 1 billion cubic feet per day by the middle of next year, Egypt's petroleum ministry said on Saturday.
Eni hold a 60 percent stake in Zohr, Russia's Rosneft 30 percent and BP 10 percent.
Eni operates the project with Egyptian General Petroleum Company (ECPC) through the jointly held Petrobel on behalf of Petroshorouk, a joint venture between Eni and the state Egyptian Natural Gas holding Company (EGAS).
RIPRODUZIONE RISERVATA © Copyright Adnkronos.