Eni starts gas output at offshore Ghana field
BUSINESS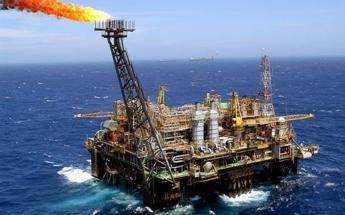 Pubblicato il: 04/07/2018 17:55
Italy's energy giant Eni has begun producing gas from its Offshore Cape Three Points (OCTP) integrated oil and gas project off Ghana, which will ensure steady and affordable gas supplies to Ghana via its national grid, Eni said on Wednesday.
The field will provide 180 million standard cubic feet per day (mmscf/d) for at least 15 years, enough to convert to gas half of Ghana's power generation capacity, Eni stated.
With the start-up of gas output, OCTP's overall oil and gas production will be able to reach up to 85,000 barrels of oil equivalent per day, Eni said.
OCTP is the only deep offshore non-associated gas development in Sub-Saharan Africa that is entirely destined for domestic consumption, Eni said.
"OCTP gas will contribute to Ghana's energy stability, which is a pre-condition for industrial and economic growth, while at the same time helping reduce harmful emissions," said Eni's chief executive Claudio Descalzi.
The Ghana National Petroleum Corporation "will support Eni on the further steps to ensure gas delivery to the Ghanaian market reaches its expected volumes in the shortest period of time," said GNPC's chief executive KK Sarpong.
Eni has been present in Ghana since 2009 through its subsidiary Eni Ghana. Eni is the operator of OCTP and has a 44.44 percent stake in the field, GNPC a 20 percent stake and Swiss-Dutch energy multinational Vitol, a 35.56 percent stake.
RIPRODUZIONE RISERVATA © Copyright Adnkronos.