Event celebrates Italy's agri-food, wine-making
CULTURE-AND-MEDIA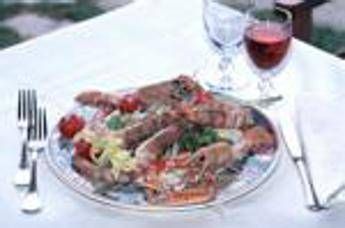 Pubblicato il: 10/11/2017 15:09
A week-long event to promote Italy's world-renowned food and wine was on Friday due to be unveiled to journalists at the Italian government's Renaissance Villa Madama in Rome, the foreign ministry announced.
The Italian Cuisine in the World Week will take place from 20 to 26 November with the aim of boosting the Italy's agri-food and wine-making industries globally, the ministry said.
World acclaimed chefs and sommeliers will attend the second edition of the annual event, according to the ministry.
Foreign minister Angelino Alfano and agriculture minister Maurizio Martina, will open the event, which will be addressed by cultural ministry under-secretary Dorina Bianchi, Italy's trade agency ICE's president Michele Scannavini and by Luigi Pio Scordamaglia, president of the Italian food industry association Federalimentare, the ministry stated.
Foreign affairs ministry director-general for cultural and economic promotion and innovation, Vincenzo De Luca, will open the first event's first session on theme of Italian wine-making.
The second session of the event will be dedicated to protecting Italy's agri-food production and the wealth of its regional gastronomic diversity, said the ministry.
RIPRODUZIONE RISERVATA © Copyright Adnkronos.