Rome's Diocletian Baths starting-point for Mediterranean cultural initiative
CULTURE-AND-MEDIA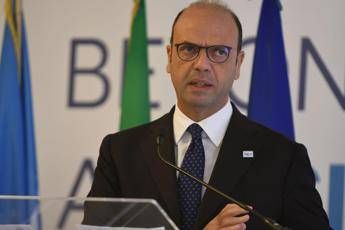 Pubblicato il: 22/12/2017 20:10
Rome's ancient Diocletian Baths will provide the starting-point for a cultural initiative to take Italy's art and culture on a journey across the countries of the Mediterranean in 2018, Italy's foreign ministry said on Friday.
"Culture is a bridge that unites people and fosters dialogue and mutual understanding," foreign minister Angelino Alfano told the directors of the 83 Italian Cultural Institutes in the World that gathered in Rome this week to attend their annual two-day conference which ended on Friday.
The 'A journey to discover Italy, Cultures and the Mediterranean' initiative represents the best of the Italian contemporary cultural narrative and will engage many countries, from Iran to Morocco, thanks to the foreign ministry's diplomatic network, the ministry stated.
The initiative aimed to strengthen ties between participating countries and Italy through the universal language of art, the foreign ministry said.
"Italy's artistic heritage and cultural tradition have few equals in the rest of the world. But innovation and creativity are also key features that characterize Italy. We must continue working on this basis," Alfano said.
RIPRODUZIONE RISERVATA © Copyright Adnkronos.