UN culture body deplores lensman's killing in Gaza
CULTURE-AND-MEDIA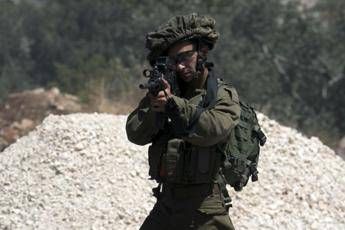 Pubblicato il: 10/04/2018 19:31
UNESCO director-general Audrey Azoulay on Tuesday condemned the killing of Palestinian photographer Yaser Murtaja who died on 7 April and welcomed an Israeli probe into the incident.
"I condemn the killing of Yaser Murtaja and welcome the decision of the Israeli authorities to investigate this killing", said Azoulay.
Yaser Murtaja was allegedly shot by Israeli soldiers while he was covering Palestinian protests on the Israeli border on 6 April and died from his injuries the following day.
Murtaja had freelanced for television network Al-Jazeera and worked as a cameraman for Human Flow, the 2017 documentary on the global refugee crisis directed by renowned Chinese visual artist Ai Weiwei.
RIPRODUZIONE RISERVATA © Copyright Adnkronos.