IS-Hamas 'link' makes Palestinian state impossible, Italian MP claims
POLITICS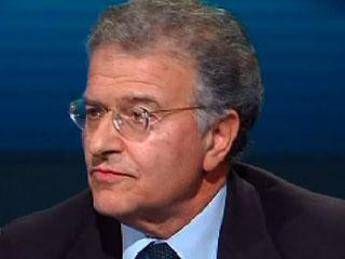 Pubblicato il: 03/07/2015 15:29
A Palestinian state is impossible while the Islamic State militant group is infiltrating the Hamas-ruled Gaza Strip, Italian centre-right MP Fabrizio Cicchitto claimed on Friday.
"Given Gaza's infiltration of Gaza, the conditions do not exist for the creation of a Palestinian state," said Cicchitto, who heads the Italian parliament's foreign affairs commission.
"National parliaments that support the creation of a Palestinian state are making a glaringly obvious mistake," he added.
His comments came after an Israeli general on Friday accused members of Hamas's military wing in Gaza of providing support to IS-linked militants in Egypt's Sinai peninsula, where the Egyptian army has fought deadly battles with Islamist insurgents in recent days.
Hamas rejected the claims by Israeli general Yoav Mordechai as an attempt to damage its relations with Cairo, and denied any role in Egypt. It has rejected previous such accusations by Egypt.
The Islamist group, which seized power in the Gaza Strip in 2007, has recently faced its own threats from Salafist and IS-linked militants.
On Tuesday, IS militants released a video threatening to turn Gaza into another "fiefdom", as it has parts of Iraq and Syria.
RIPRODUZIONE RISERVATA © Copyright Adnkronos.