Italy's Banca Etruria declared insolvent amid stock market turmoil
POLITICS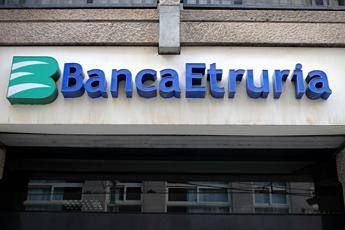 Pubblicato il: 11/02/2016 17:27
A bankruptcy court in Tuscany on Thursday declared Italian lender Banca Etruria insolvent, as the Milan stock exchange plunged 5.2 percent in an hour on fears over bad loans by Italian banks and their exposure to national sovereign debt.
The court in Arezzo will now transfer legal documents concerning Banca Etruria to the local prosecutor's office, paving the way for a possible probe into fraudulent bankruptcy.
The court threw out an objection filed by defence lawyers for Banca Etruria's last president, Lorenzo Rosi, that a recent government bailout of the bank was unconstitutional.
Rosi's lawyers said they will appeal that ruling at Florence's appeals court.
Banca Etruria is one of four lenders the Italian government rescued from bankruptcy on 22 November. The bailout that drew on 3.6 billion euros from a fund financed by other healthier banks.
As part of the rescue package, four new banks were set up to take on the "good" assets from the troubled lenders, allowing them to continue to operate until a buyer or buyers can be found.
The rescue saved jobs and protected account holders, but rendered shares and bonds in the four lenders worthless.
Reform minister Maria Elena Boschi's father is a former vice president of Banca Etruria.
RIPRODUZIONE RISERVATA © Copyright Adnkronos.