Vouchers, worker rights referendum set for May
POLITICS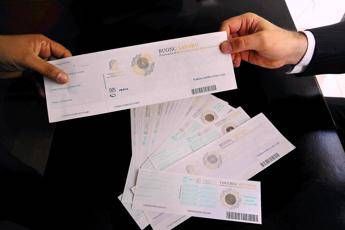 Pubblicato il: 14/03/2017 16:10
Italians will vote in a 28 May referendum on vouchers being widely used for temporary workers and on the rights of employees hired by contractors in the public sector, premier Paolo Gentiloni said Tuesday.
The centre-left government want small companies only to be able to use vouchers, which give workers no right to sick pay, leave or holidays, while a quarter of their value is deducted by the state to cover insurance and pension contributions.
The government also wants to lower amount of money a person can cash in from a single voucher to 5,000 euros from 7,000 euros currently.
But Susanna Camusso, the head of Italy's largest trade-union confederation CGIL, which sought the referendum, told Italian daily La Repubblica on Tuesday she wants to abolish the use of vouchers by companies and restrict them to domestic workers, long-term unemployed, pensioners and students.
Camusso also renewed an appeal for the referendum on work vouchers and public contracts to be held on the same day as local elections due in some Italian towns and cities, claiming this will save public money.
Vouchers were introduced in 2008 as an experiment aimed chiefly at ensuring employers paid insurance and pension contributions for domestic, agricultural and casual labourers but and since then nearly 387 million worth almost four billion euros have been issued.
Italy's constitutional court in January approved the work voucher and public contracts referendums but threw out a request from CGIL for one that would have challenged former premier Matteo Renzi's labour reform that made it easier to sack workers.
RIPRODUZIONE RISERVATA © Copyright Adnkronos.