Turkey's EU entry 'not on the agenda' says Italy
POLITICS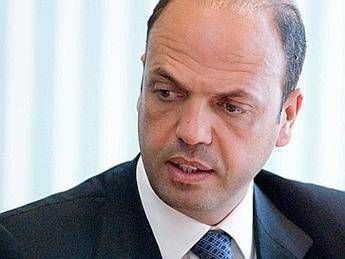 Pubblicato il: 18/04/2017 14:32
Turkey's accession to the European Union is "not on the agenda", Italy's foreign minister Angelino Alfano said on Tuesday, after Turkish president Recep Tayyip Erdogan's victory in a referendum that gave him sweeping new powers.
"Turkey's entrance to the EU is not on the agenda," Alfano told Italian daily Corriere della Sera.
In Sunday's referendum, Turkish electors voted 51.4 in favour of constitutional changes that will turn Turkey into a presidential republic similar to the United States and France could enable Erdogan to stay in power until 2029.
Speaking after the result, Erdogan said he would reintroduce the death penalty if it was backed in a referendum or a bill was submitted to him through parliament, a move the EU says would put paid to Turkey's long-stalled negotiations to join the bloc.
"Any decision to reintroduce the death-penalty would take Turkey further away (from joining the EU)," Alfano stated
Erdogan also said after his victory on Sunday that Turkey could hold a referendum on its EU membership bid.
But Alfano warned against isolating Turkey over the referendum result, which international monitors, the Turkish bar association and opposition parties have called into question.
Lying between East and West, Turkey has a "crucial" role to play in the fight against terrorism and in military security cooperation, Alfano said.
"I hear calls to isolate Turkey," he stated.
"But quite simply, this is not in our interests. We need to be realistic."
RIPRODUZIONE RISERVATA © Copyright Adnkronos.