Top court rejects Berlusconi appeal to cut €2mln monthly payments to ex-wife
POLITICS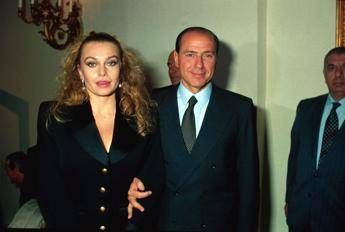 Pubblicato il: 16/05/2017 17:41
A top court on Monday threw out an appeal by media mogul and former Italian premier Silvio Berlusconi, ruling that he must pay an allowance of 2 million euros a month to his ex-wife Veronica Lario.
Italy's Supreme Court of Cassation ruled that Lario was entitled to receive the 2 million euros a month from Berlusconi for the period the couple was separated due to "the significant gap in their wealth and earnings".
"The obligation of material assistance involves a monthly maintenance cheque to the spouse who is in a weaker economic position and unable to keep up an equivalent standard of living," said court.
The ruling described 80-year-old Berlusconi as "among the richest men in the world."
The court also ordered the billionaire to pay 40,000 euros in costs and a further 200 euros of expenses.
In a landmark judgement last week, the top court ruled that an ex-spouse should receive alimony payments that allowed "economic self-sufficiency" rather than the same living standards they enjoyed while married.
In Tuesday's ruling, however, the court said the principle does not apply during separation, when the duty to maintain the previous standards of living remains.
Had Berlusconi won the case, he would have been entitled to some money back from Lario.
Berlusconi is also appealing the 1.4 million euro monthly alimony he was ordered to pay Lario in 2014 under their divorce settlement.
He is now living with Francesca Pascale, a woman 49 years his junior.
The flamboyant three-times prime minister has three children from his marriage with Lario and two from his first wife Carla Elvira Dell'Oglio who are both involved in running his media and publishing empire.
Lario, who is 60, ended her marriage with Berlusconi after an Italian media report revealed he had attended the 18th birthday party of lingerie model Noemi Letizia.
RIPRODUZIONE RISERVATA © Copyright Adnkronos.