Forza Italia 'leading centre-right party' says Berlusconi
POLITICS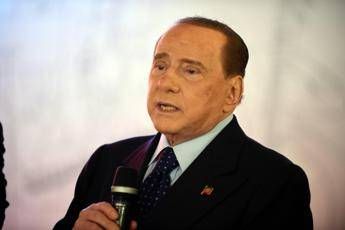 Pubblicato il: 12/06/2017 19:47
Forza Italia party is "clearly" Italy's primary centre-right political party, its leader and co-founder Silvio Berlusconi has claimed after Sunday's local elections in various Italian regions.
"We are clearly the leading party on the centre-right - in terms of the total number of votes, our strength rooted on the whole of the national soil, and in particular the good results we got in a number of local capitals in central and southern Italy," he said.
Centre-left and centre-right candidates took the biggest share of votes in Sunday's polls while the Five Star grassroots movement of ex-comic Beppe Grillo suffered sharp setbacks in almost all of the 1,004 town halls up for election representing over nine million Italians.
Five Star became Italy's second largest party after it took 25 percent of votes in the 2013 national elections and has been neck-and-neck with the ruling centre-left Democratic Party with each attracting around 30 percent of electors in opinion polls while Forza Italia lost support.