Italian naval mission to Libya non-aggressive says PM
POLITICS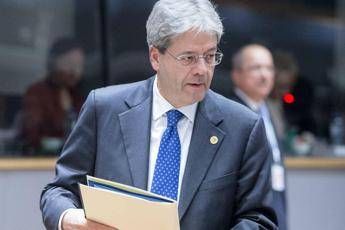 Pubblicato il: 02/08/2017 20:09
Italy's newly approved naval mission to Libya will not be "aggressive" but will give support to its crisis-hit former colony, premier Paolo Gentiloni stated on Wednesday after lawmakers voted in favour of the mission.
"It certainly won't be aggressive but will give support to that country (Libya)'s fragile sovereignty," Gentiloni said during a visit to Italy's joint force command.
Earlier on Wednesday Italy's upper and lower houses of parliament backed the mission aimed at aiding Libyan coastguard fight human traffickers and further reducing the number of migrants reaching Italy, where over 600,000 people, mainly Africans, have landed in the past three years.
Gentiloni announced plans last week to deploy vessels in Libyan territorial waters, saying Libya's UN-backed unity government chief Fayez al-Sarraj had asked for Rome's assistance.
Italy would only act in accordance with the Libyan authorities, Gentiloni said on Friday after the Italian cabinet approved the mission without giving details of what his government planned to do.
Earlier on Friday, Libya's unity government said it had only requested logistical and technical support for Libyan coastguard from Italy, Libya's LANA news agency reported.
"The presence of several Italian naval vessels in Tripoli's port could be required for this purpose and only for this purpose," LANA quoted the unity government's foreign ministry as saying.
The foreign ministry statement came after Sarraj on Thursday denied asking Rome "to send Italian navy vessels to Libya's territorial waters... or fighter planes into Libyan airspace."
Sarraj's comments followed a report the same day in Italian daily Corriere della Sera newspaper that planes, helicopters and drones would also be deployed in the planned Italian naval mission.
Chaos has gripped Libya since the 2011 ousting of late dictator Muammar Gaddafi with a myriad of armed militias and rival governments seeking to fill a power vacuum. Militant Islamist groups including the Islamic State jihadist group have also gained foothold in the oil-rich country.
RIPRODUZIONE RISERVATA © Copyright Adnkronos.