Alfano in meeting with UN special envoy to Somalia
POLITICS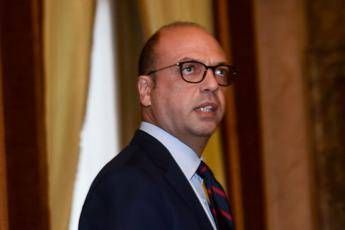 Pubblicato il: 17/10/2017 14:54
The massive truck bomb that killed over 300 people and injured 400 more in Mogadishu was high on the agenda at a meeting in Rome on Monday between Italy's foreign minister Angelino Alfano and the United Nations special envoy to Somalia, Michael Keating, the foreign ministry said.
During the meeting, Alfano reiterated Italy's condemnation of the "vile, extremely serious" terrorist attack in central Mogadishu on Saturday and expressed his country's "deep solidarity and closeness Somalia's government and people," the ministry stated.
Alfano and Keating agreed it was crucial for the Somali people to unite and show solidarity to help bring peace "especially in light of the difficult situation in the country," said the ministry.
Keating thanked Italy for its current and future commitment to Somalia - a former Italian colony - recalling the "historic ties" between Rome and Mogadishu, the ministry noted.
The special envoy told Alfano he hoped that Italy would support Somalia's stabilisation and development bilaterally and multilaterally through its presidency of the G7 and membership of the UN security council, the ministry concluded.
Keating earlier called the so far unclaimed truck blast "revolting" and said the UN and African Union were supporting the Somali government's response to the atrocity with "logistical support, medical supplies and expertise."
The attack was the deadliest in Somalia's history and one of the world's worst attacks in years.
RIPRODUZIONE RISERVATA © Copyright Adnkronos.