Cooperation with Tripoli has curbed migrant influx - minister
POLITICS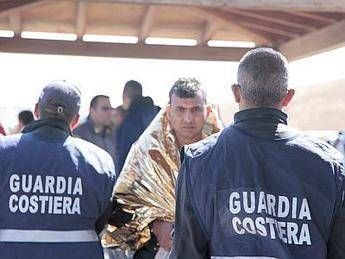 Pubblicato il: 24/10/2017 13:51
Collaboration between Italy and Libya has led to the "growing containment" of illegal migrants crossing the Mediterranean, Italy's foreign minister Angelino Alfano said on Tuesday.
"Cooperation between Italy and Libya has produced the growing containment of the illegal migrant influx," Alfano told Corriere della Sera newspaper.
"This is thanks also to reduced numbers transiting from Niger's border," he said.
Alfano repeated Italy's support for efforts being made by the United Nations special envoy to Libya, Ghassam Salame, to broker talks between Libya's warring factions aimed at bringing peace and democracy to the conflict-wracked country.
Reaching the broadest possible consensus between the political factions in the east and the west of Libya will be key to the success of the UN-mediated negotiations, Alfano argued.
Military forces in Libya must also be put under the control of a civilian government, he underlined.
"It is clear that in the end, military power must be subordinate to the civil power," Alfano said.
RIPRODUZIONE RISERVATA © Copyright Adnkronos.