Italy Bulgaria's second trading partner - minister
POLITICS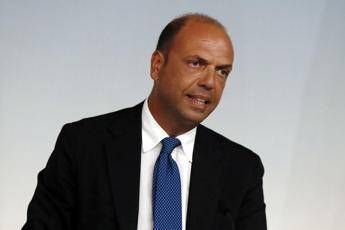 Pubblicato il: 10/11/2017 13:02
Italy is Bulgaria's second trading partner and bilateral trade is growing steadily, foreign minister Angelino Alfano said on Friday, praising the two countries' "excellent" ties and "very intense political dialogue".
"Italy has become Bulgaria's second most important trade partner," Alfano said during a meeting with his Bulgarian counterpart Ekaterina Zaharieva at the foreign ministry in Rome.
"Our economic cooperation is extremely important. Bilateral trade is growing steadily, and I am particularly pleased with the excellent level of bilateral relations between our two countries and our very intense political dialogue."
There is are excellent prospects to further boost trade between Italy and Bulgaria, especially in terms of investment, said Alfano.
Italy wants to press ahead with bilateral political consultations, "also in view of the upcoming Bulgarian Presidency of the Council of the European Union," Alfano stated.
Regional cooperation, especially the European integration process in the Western Balkans, relations with Turkey and Russia and the management of migration flows were also on the agenda at Alfano's meeting with Zaharieva, the foreign ministry said.
RIPRODUZIONE RISERVATA © Copyright Adnkronos.