Red Cross president Rocca in Iraq visit
POLITICS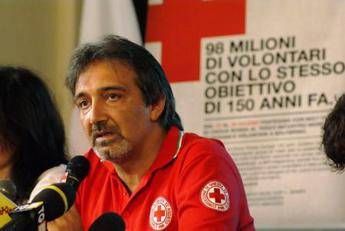 Pubblicato il: 18/04/2018 10:33
International Federation of Red Cross Red Crescent Societies president Francesco Rocca on Wednesday headed to Iraq as part of a humanitarian fact-finding mission to the Middle East.
"It is important to open channels of dialogue to evaluate humanitarian priorities and the serious crises afflicting the region," Rocca tweeted on the eve of his departure.
During his visit to Iraq, Rocca will attend a conference of the National Red Cross and Red Crescent Societies in the Middle East and North Africa.
Rocca met Iran's vice-president Eshaq Jahangiri during his visit to the Islamic Republic and on Tuesday tweeted praise for the "great" aid work of the Iran Red Crescent Society and its two million volunteers.
RIPRODUZIONE RISERVATA © Copyright Adnkronos.