'Fanciful promises' will create woes for Italy says Gentiloni
POLITICS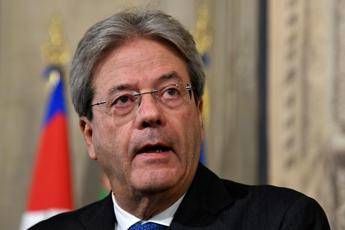 Pubblicato il: 17/05/2018 17:31
The deficit spending and "fanciful" pledges made by the populists poised to govern Italy will hurt citizens who made sacrifices since the eurozone sovereign crisis, premier Paolo Gentiloni said on Thursday.
"To contemplate deficit spending, to make amazing and improbable promises during and after the election campaign will create problems for the country more than it will rile Brussels," Gentiloni said.
"This won't lead to consequences like in 2010 or 2011 as the scenarios are different," Gentiloni stated.
He was speaking in the Bulgarian capital Sofia, where he was attending an EU-Western Balkans summit.
"But we should be careful because the wealth accumulated in Italy in the past five or six years does not belong to the various governments but to the Italian families and companies who made sacrifices."
"We are talking about the collective efforts of a nation," Gentiloni added.
The costs of planned measures that the populist Five-Star Movement and the far-right League party have agreed to introduce including a flat tax and a basic income have been estimated at over 100 billion euros.
Five-Star and the League plan to finalise their programme of government on Thursday and report back to Italy's president Sergio Mattarella by Monday with a cabinet line-up including a premier.
RIPRODUZIONE RISERVATA © Copyright Adnkronos.