Mattarella urges European solidarity on refugees
POLITICS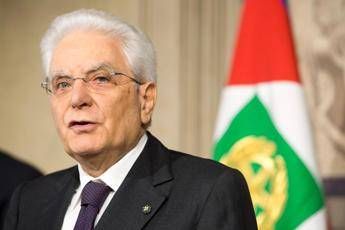 Bloomberg photo by Giulio Napolitano
Pubblicato il: 20/06/2018 17:07
Italy's president Sergio Mattarella on Wednesday called on European Union and other countries to show unity and solidarity in their response to the refugee crisis and its causes
"The international community must act with shared, far-sighted policy choices to manage a phenomenon that involves the whole world," Mattarella said in a statement to mark World Refugee Day.
"The European Union, in particular, must be capable of intervening together, not just handing the responsibility of dealing with the emergency to countries of first arrival," the statement added.
Besides handling the current migrant influx, the bloc needs to roll out policies aimed at dealing with the political, economic, social and climate-related causes of migration "which fuel so many sad stories," Mattarella stated.
"In asking the international community and the EU to make strides in this area, Italy is complying with international law guaranteeing shelter to those in need of international protection."
RIPRODUZIONE RISERVATA © Copyright Adnkronos.