Closing borders 'irrational' and 'irresponsible' - Mattarella
POLITICS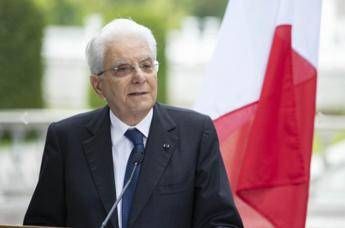 Pubblicato il: 04/07/2018 19:12
Closing borders to keep out asylum-seekers and restricting freedom of movement in Europe's passport-free Schengen zone is "irrational" and "irresponsible", Italy's president Sergio Mattarella said on Wednesday during a visit to Estonia.
"There are many things that characterise the European Union, but in my mind two stand out: the Erasmus study programme and the Schengen area," Mattarella said.
"Our young people feel European, to endanger their future is irresponsible, talk of closing borders should be avoided. We must not give in to emotion, political responsibility requires rationality," he said.
Migrant arrivals in Italy have dipped sharply in recent times, Mattarella pointed out, noting that they plunged 85 percent between the first half of this year and mid-2017.
"The migratory pressure has fallen and this should allow us to allow all governments to tackle the problem of migration in a rational way," Mattarella underlined.
Mattarella's apparent criticism of his country's hardine interior minister Matteo Salvini and other far-right European politicians were made at a press conference in Talin in response to a question about the possible closure of Italy's Austrian border.
Salvini called for a Europe-wide alliance against "mass immigration" at a rally over the weekend, having earlier announced that Italian ports would be closed "all summer" to NGO rescue boats migrant drownings.
The Austrian government said in a statement last week that it was "ready to take measures" to protect its borders with Italy and Slovenia in response to plans by the German government to erect closed "transit centres" at the Bavarian-Austrian border where failed asylum-seekers would be sent back to Austria and other EU countries.
RIPRODUZIONE RISERVATA © Copyright Adnkronos.