Mattarella hosts lunch in honour of new cardinals
POLITICS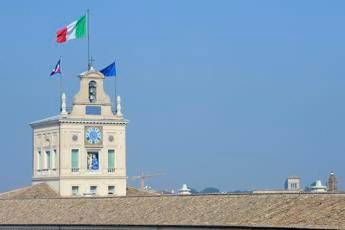 Pubblicato il: 11/07/2018 18:37
Italy's president Sergio Mattarella on Wednesday hosted a lunch in Rome in honour of the 14 new cardinals appointed last month by Pope Francis, the Quirinale Palace said in a statement.
The new cardinals who attended the Quirinale lunch were Archbishop Angelo De Donatis, Vicar General of Rome, Archbishop Giovanni Angelo Becciu, Substitute of the Vatican Secretary of State and Special Delegate for the Sovereign Military Order of Malta (Italy), and Giuseppe Petrocchi, Archbishop of L'Aquila, the Quirinale said.
Vatican secretary of state Cardinale Pietro Parolin, Vatican envoy to Italy Monsignor Emil Paul Tscherrig, and Pietro Sebastiani, Italy's ambasssador to the Holy See, also attended the lunch, the Quirinale added.
Pope Francis created the 14 new cardinals at a ceremony at the Vatican on 28 June. He said the cardinals, who hail from 11 countries including Iraq, Poland, Pakistan, Portugal, Peru, Madagascar, Japan, Mexico Bolivia, Spain and Italy, express "the universality of the church".
RIPRODUZIONE RISERVATA © Copyright Adnkronos.