Salvini vows to act 'solely in Italy's national interest'
POLITICS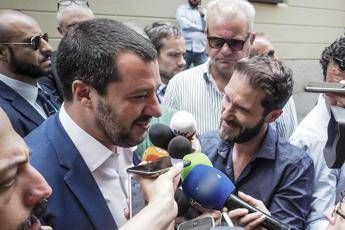 Pubblicato il: 11/07/2018 12:24
On the eve of a summit of European Union interior ministers on migration, taking place in the Austrian city of Innsbruck, hardline interior minister Matteo Salvini vowed to act "solely in Italy's national interest".
"I am willing to talk with my German, French and Austrian colleagues, but solely in Italy's national interest," Salvini told reporters in Rome ahead of the Innsbruck summit being held on Thursday and Friday.
"Therefore my goal is that one person less enters Italy for each one who has to leave," Salvini said.
He made the remarks after a meeting at the prime minister's office in Rome with populist premier Giuseppe Conte.
RIPRODUZIONE RISERVATA © Copyright Adnkronos.