Conte vows to secure Nato's southern flank from terrorism
POLITICS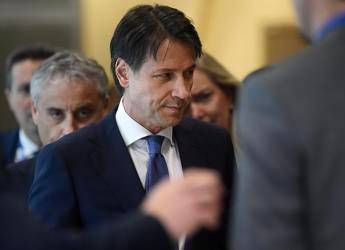 Pubblicato il: 12/07/2018 14:46
Italy is committed to tightening security on Nato's southern flank, which poses "significant" terrorist threats, including from the Mediterranean migrant influx, populist premier Giuseppe Conte said on Thursday.
"Italy remains committed to strengthening security on its southern front, where there are significant terrorist threats," Conte wrote on Instagram.
"As I warned yesterday, foreign fighters could enter Europe among asylum-seekers - we must spare no effort to fight this threat."
Arriving at the Nato summit on Wednesday, Conte told reporters there was a "very significant risk and danger" that foreign fighters could lurk among asylum-seekers who arrive in Europe.
Leftwing LeU party Senator Loredana De Petris and LeU parliamentary chief whip Federico Fornaro on Wednesday urged Conte to report to Parliament on his "very grave" claims and to back them up with documentary evidence.
RIPRODUZIONE RISERVATA © Copyright Adnkronos.