Mattarella pays tribute to Sergio Marchionne
POLITICS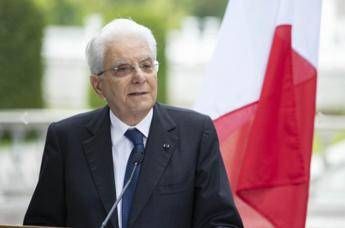 Pubblicato il: 25/07/2018 18:55
Sergio Marchionne "wrote an important page in Italy's industrial history," head of state Sergio Mattarella said on Wednesday, paying tribute to carmaker Fiat-Chrysler's former chief executive, who has died aged 66.
"Marchionne wrote an important page in Italy's industrial history. With his responsibilities as Fiat's leader he led it through years that witnessed a quite radical transformation of markets and systems of production, financial strategy and union relations," Mattarella wrote in a statement.
"He never gave up fighting for his strategies and overcoming difficulties and conflict... his vision always tried to look to the future and to see how innovation and quality could offer a sounder future," Mattarella said.
The statement offered condolences to Mattarella's family and friends at his passing following complications from shoulder surgery.
"The news saddens us and leaves a gaping hole for all those who knew him and appreciated his human, intellectual and professional qualities," it said.
Marchionne, who engineered Fiat-Chrysler's dramatic turnaround was replaced as CEO last week. He had led the combined company for more than a decade and boosted its value more than 10-fold during his tenure. He had planned to step down next year.
Marchionne was also super-car maker Ferrari's CEO and chairman.
RIPRODUZIONE RISERVATA © Copyright Adnkronos.