Orban lauds 'courageous" Italy on migration
POLITICS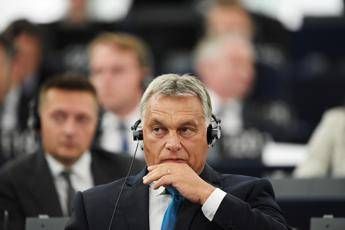 Pubblicato il: 11/09/2018 18:42
Hungary's far-right premier Viktor Orban on Tuesday praised Italy for its "courageous" bid to halt illegal immigration, saying he was willing to cooperate with all governments seeking to secure their countries' borders.
"I am ready to work with any government that wants to defend its borders. And hats off to the Italians for their courageous actions," Orban told the European Parliament during a debate on Tuesday.
Italy's anti-migrant interior minister Matteo Salvini has vowed to implement a "zero" migration policy and to deport half a million illegal immigrants. Since Salvini took office in June, he has barred charity rescue ships from docking at Italian ports and has sparked several standoffs by refusing to let migrants rescued in the Mediterranean come ashore in a bid to force other European Union counties to step in.
RIPRODUZIONE RISERVATA © Copyright Adnkronos.