Youth key to fight against the mafia 'in all its forms' says Conte
POLITICS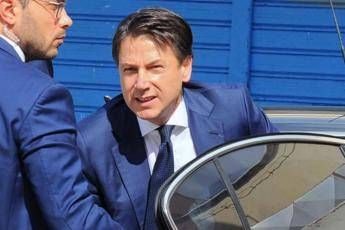 Pubblicato il: 14/09/2018 17:42
Young people are crucial to battling the mafia "in all its forms", Italy's prime minister Giuseppe Conte wrote on Facebook after a visit to a school in the Sicilian capital Palermo's notorious Brancaccio district.
"The mafia needs to be fought in all its forms," Conte wrote in his post.
"In schools like this, young people can get an education and learn to stay on the straight and narrow," the post went on .
The school was built to honour local priest and anti-mafia campaigner Pino Puglisi, who was murdered by the mafia on 15 September 1993, leaving an "indelible legacy", the premier stated.
"His teachings left an indelible legacy. Don Pino knew that children were key to the rebirth of the Brancaccio district - their education and nurturing their souls. The mafia found this unacceptable," read Conte's post.
RIPRODUZIONE RISERVATA © Copyright Adnkronos.