Pope Francis appeals for condemnation of terrorism
RELIGION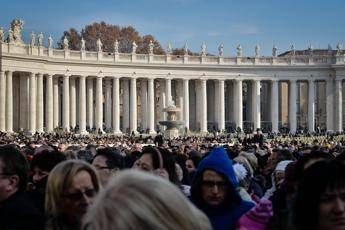 Pubblicato il: 23/03/2016 12:31
Pope Francis on Wednesday said it was with an "aching heart" that he followed the news of the terrorist attacks in Brussels on Tuesday which killed at least 34 people and injured hundreds Vatican Radio reported on Wednesday.
"I once again appeal to all people of good will to unite in the unanimous condemnation of these cruel abominations that are causing only death, terror and horror," Pope Francis told pilgrims during his weekly general audience in St Peter's Square.
Francis said his thoughts and prayers were with the families of the victims and those injured in the attack, as well as the Belgian people.
"I ask everyone to persevere in prayer and to ask the Lord in this Holy Week to comfort the hearts afflicted and convert the hearts of these people blinded by this cruel fundamentalism," he continued.
The so-called Islamic State jihadist group has said it was behind the attacks and warned that worse ones would follow.
RIPRODUZIONE RISERVATA © Copyright Adnkronos.