Italian quakes 'divine retribution for civil unions'
RELIGION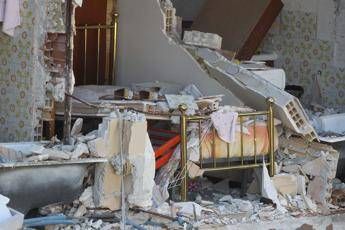 Pubblicato il: 04/11/2016 16:55
A radio host has ignited a row after he said the earthquakes that have devastated central Italy are God's punishment for "sinful" civil unions that offend divine law, the family and marriage.
"These disasters stem from original sin, so they can be considered divine punishment," said the Italian presenter for global Catholic radio station Radio Maria.
"Divine punishment for the offences to divine law, to the dignity of the family and of marriage," the presenter said.
He was speaking after a magnitude 6.6 earthquake hit the Umbria and Marche regions on Sunday - the most powerful to strike the country in 36 years - wrecking villages and medieval churches.
Radio Maria has distanced itself from the comments and said the presenter was a freelancer, not its regular host, Father Livio Fanzaga.
"The remarks were made by an external presenter expressing personal views that in no way reflect Radio Maria's," the station said in statement on its website.
The series of earthquakes began in the central Apennines on August 24 when a magnitude 6.0 tremor killed 298 people and left 4,000 homeless, causing an estimated four billion euros of damage.
The quakes have emptied towns and villages, left thousands of dwellings in ruins or uninhabitable and 26,000 people homeless, and have badly damaged many priceless artworks and churches.
Italy's parliament voted civil unions - including same-sex partnerships - into law in May after the government won a confidence motion on the landmark bill, which was fiercely opposed by the Catholic Church, Catholic groups and conservative Catholic politicians.
Italy was the last country in Western Europe to introduce same-sex unions.The legislation gives gay couples the right to share a surname, draw on their partner's pension when they die, and inherit each other's assets in the same way as married people.
RIPRODUZIONE RISERVATA © Copyright Adnkronos.