Destruction of Palmyra already begun claims report
SECURITY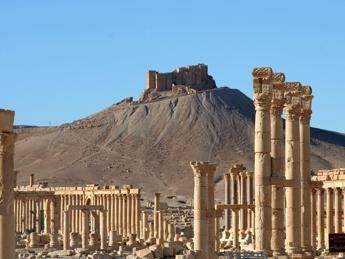 Pubblicato il: 21/05/2015 16:32
Militants from the Islamic State have already begun damaging the 2,000 Unesco World Heritage site of Palmyra since they seized the ancient city late on Wednesday according to a report from the region.
Palmyra's remaining residents had heard "large explosions" inside the ancient temples, according to the Samanews website, which is close to Palestinian militant group Hamas.
Most local people had left the area, the Samanews report said.
BBC on Thursday cited reports as saying IS militants had entered the archaeological site of Palmyra after seizing the town next to the ancient ruins.
Unesco said any destruction to Palmyra would be "not just a war crime but...an enormous loss to humanity".
"It's the birthplace of human civilisation. It belongs to the whole of humanity and I think everyone today should be worried about what is happening," said Unesco 's director-general Irina Bokova in a video statement.
Dating back to the 1st and 2nd Century, Palmyra rose to prominence when the region was under Roman rule. Its grand, colonnaded street and ancient temples previously attracted thousands of tourists.
IS sparked international outrage last year when they destroyed ancient sites in Iraq that pre-date Islam, notably Hatra and Nimrud and smashed artefacts in the museum of Mosul.
RIPRODUZIONE RISERVATA © Copyright Adnkronos.