Police seize €1mln of assets from Calabrian boss and relative
SECURITY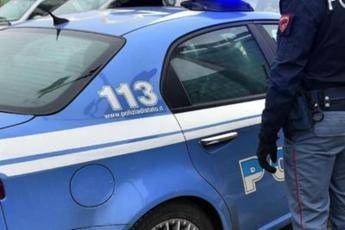 Pubblicato il: 19/05/2016 12:16
Italian finance police on Thursday said they impounded property worth a million euros from a jailed Calabrian mafia boss and one of his relations, including real estate, companies and bank accounts.
Polixw seized the assets from jailed Calabrian mafia or 'Ndrangheta boss Francesco Patitucci and 'Ndrangheta-linked relation of his, Giuseppe De Cicco, in an operation in the province of Cozenza, local news website IlLametino.it said.
The impounded assets included four holiday flat developments, all 10,000 shares in unspecified company, a joint-stock company operating in the building sector, a motor vehicle and "various" bank accounts, police were cited as saying.
Patitucci is currently in prison in the Umbrian city of Terni after receiving a definitive jail sentence last year for mafia association, extortion and usury.
De Cicco is accused of collecting interest payments on loans made by the 'Ndrangheta's Cosenza-based Rua-Lanzino clan headed by Patitucci.
Wednesday's property seizures were ordered by anti-mafia prosecutors in the Calabrian city of Catanzaro and followed a probe by tax police into Patitucci and various relatives' finances from 2002-2013, IlLametino.it said.
RIPRODUZIONE RISERVATA © Copyright Adnkronos.