'Islamic State commander among four killed in Iran'
SECURITY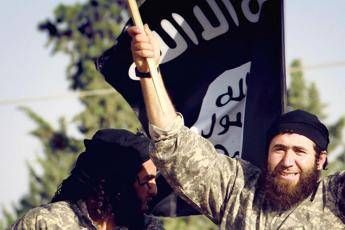 Pubblicato il: 16/08/2016 17:21
A high-ranking militant from the so-called Islamic State leadership in Iraq was among four jihadists killed by security forces in Iran's western Kermanshah province, a senior official said on Tuesday.
The unnamed IS commander had previously been under surveillance by Iran, the ISNA news agency cited deputy interior minister Hoseein Zolfaghari as saying.
Six IS militants were also arrested in operations by Iranian intelligence, military and police in Kermanshah on Monday and Tuesday, Zolfaghari said.
Two cells planning attacks were dismantled during the raids, ISNA cited Kermanshah chief prosecutor Mojtana Maleki as saying.
Police also seized explosives vests, a Kalashnikov assault rifle and several knives in the operations, ISNA said, citing Kermanshah's police chief Manouchehr Amanollahi.
There have been several reports of Sunni militants trying to infiltrate Iran in recent months, mostly from Iraq but also from Pakistan.
In June, Tehran said it had foiled a terrorist plot to carry out bombings in the capital and other parts of the country.
IS considers Shia-majority Iran a mortal enemy.
RIPRODUZIONE RISERVATA © Copyright Adnkronos.