Assets worth €5mln seized from 'Ndrangheta boss
SECURITY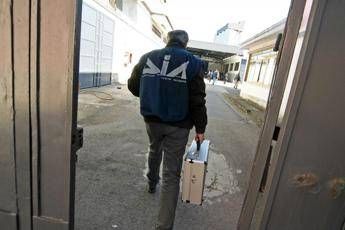 Pubblicato il: 22/02/2017 15:03
Police on Wednesday impounded assets worth five million euros from jailed Calabrian mafia boss Francesco Ietto including four companies and a fleet of over 30 trucks and cars.
Anti-mafia prosecutors in the northwest Italian city of Turin ordered the seizure of the assets from Ietto.
Ietto, 54 had continued to launder money for the Calabrian mafia or 'Ndrangheta's Reggio Calabria while under house arrest, according to investigators.
Ietto, who was arrested in 2015 and sentenced to seven years and four months in jail. His Natile di Careri mafia clan is active in Calabria, the province of Turin and the province of Milan, investigators said.
In early February, anti-mafia police in the northwest Italian coastal city of Genoa impounded property worth more than 20 million euros from two businessmen as part of a probe targeting the 'Ndrangheta.
The seized assets included industrial vehicles and shares in companies, as well as various items of real estate and bank accounts, several of which were located in France and Switzerland, police said.
RIPRODUZIONE RISERVATA © Copyright Adnkronos.