At least 97 migrants feared dead in shipwreck off Libya
SECURITY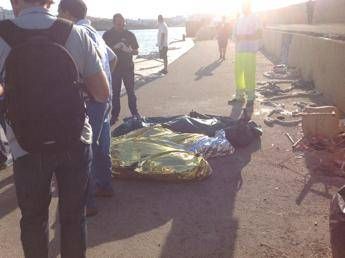 Pubblicato il: 13/04/2017 18:44
At least 97 migrants were missing after their boat sank on Thursday off the Libyan coast, local news site Alwasat said, quoting a navy spokesman as saying.
The doomed vessel had 120 African migrants on board, including 15 women and five children, Ayoub Qassem said, cited by Alwasat.
Coastguard rescued 23 migrants of various African nationalities just under 10 kilometres off the coast of Tripoli, Qassem said.
Survivors confirmed that other passengers on the boat had drowned, he said.
The survivors were taken to a Libyan navy base in Tripoli and given medical assistance, said Qassem.
A total 664 migrants died in the Mediterranean this year through 9 April, with almost 90 percent of the death-toll recorded on the perilous crossing from Libya to Italy, according to the International Organisation for Migration.
Around 27,000 migrants attempted to reach Italy from Libya by boat over the same period, IOM said.
A further 2,100 migrants rescued last week have arrived in Italy, the IOM stated on Tuesday.
The rescued migrants included 500 Bangladeshis and around 50 Syrians, while the rest were mainly from sub-Saharan Africa, according to IOM.
RIPRODUZIONE RISERVATA © Copyright Adnkronos.