Italy resumes border controls for G7 summits
SECURITY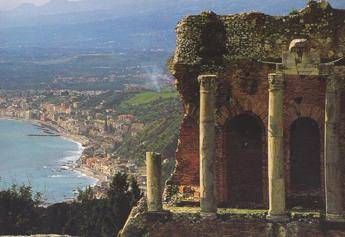 Pubblicato il: 09/05/2017 19:31
Italy will on Wednesday temporarily reintroduce border controls ahead of the G7 meetings taking place in Bari and Taormina this month, the country's civil aviation authority ENAC said in a statement.
Controls will be resumed at land, sea and airport borders from midnight Tuesday (2200 GMT) until midnight on 30, May, the statement said
"ENAC invites passengers to arrive at airports earlier than usual to allow their documents to be checked," ENAC stated.
The move is aimed at ensuring the smooth functioning of the G7 finance ministers meeting in Bari in the southern Puglia region on Thursday to Saturday and the G7 leaders summit in Taormina, Sicily on 26-27 May, ENAC said.
It is usual for Schengen countries in Europe to suspend their participation in the passport-free zone while hosting major international events.
Italy is on high security alert since recent terrorist attacks in Britain, Sweden and Germany and is deploying an extra 2,900 troops for the G7 summits.
RIPRODUZIONE RISERVATA © Copyright Adnkronos.