Italy's politicians condemn Manchester attack, express solidarity
SECURITY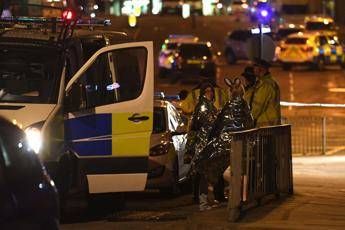 Pubblicato il: 23/05/2017 11:45
Italian politicians on Tuesday voiced solidarity with Britain over the suicide bombing at a concert venue in the northern city of Manchester that killed 22 people including children and injured around 60.
''Italy is close to the British people and government. Our thoughts go to the victims of the #Manchester attack and their families," wrote Italy's premier Paolo Gentiloni.
The Islamic State jihadist group claimed the blast which happened in the foyer of the Manchester Arena at 22:35 local time on Monday at the end of a concert by US singer Ariana Grande.
The lone male attacker, who died in the blast, detonated a homemade bomb, according to police.
"We are in mourning and pain over what happened in #Manchester. We are close to the British people and their government, as well as the injured and the victims' families," tweeted Italy's foreign minister Angelino Alfano.
The leader of Italy's ruling centre-left Democratic Party Matteo Renzi called the Manchester attack was "heartbreaking".
"Death was sown at a concert attended by very young people, where music should reign. What happened in Manchester is heart-breaking," Renzi tweeted.
"Thoughts and prayers for the victims and their parents, for those families devastated by pain that began today and will never end," the tweet went on.
Rome's grassroots mayor Virginia Raggi tweeted directly in English:
"Rome stands with #Manchester. Our thoughts go out to all those affected by yesterday's tragedy," it read.
World leaders have expressed outrage and condolences with the UK over the attack, including US president Donald Trump, French president Emmanuel Macron, and Palestinian Authority president Mahmoud Abbas.
RIPRODUZIONE RISERVATA © Copyright Adnkronos.