Arrested Iraqi asylum-seeker 'fought for Hezbollah'
SECURITY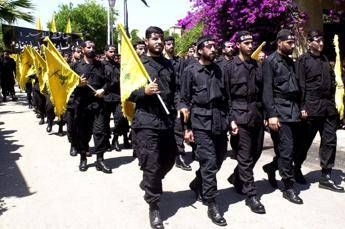 Pubblicato il: 19/06/2017 19:46
The 29-year-old Iraqi asylum-seeker arrested in southern Italy on Monday on suspicion of conspiring to commit international terrorism claims to have fought in Lebanon for Shia militant group Hezbollah, according to investigating magistrates in Crotone.
Hussein Abs Hamir told investigators he fought for Hezbollah in the Middle Eastern country in 2008, the magistrates said.
Hezbollah supporters and pro-government loyalists clashed in May 2008 amid a political crisis that came to an end with Doha Agreement signed in Qatar that month.
However, the claim by Hamir, a self-proclaimed member of the Islamic State Sunni militant group would appear implausible.
He was arrested after wiretaps made by investigators allegedly recorded Hamir telling his sister he "wanted to cut infidels' throats" in Italy.
He recruited other asylum-seekers at Crotone's migrant shelter to IS, incited them to carry "violent acts aimed at terrorism" and gave them updates and propaganda materials on IS, according to police.
He also exalted the deadly nail bombing of concert-goers in Manchester last month - an attack claimed by IS - and chanted God is Great in Arabic while watching footage of the blast, investigating magistrates said.
Hamid watched IS jihadist videos daily with the volume turned up high, said he had "no qualms" about belonging to IS, claiming the group was "good" and that "for me it is God", the magistrates wrote in his arrest warrant.
He entered Italy on 9 August 2009 as an illegal boat migrant and previously requested asylum Norway in 2008, in Finland in 2009, and in Germany and Denmark in 2010, according to police.