Grassroots Five-Star movement's online primaries result 'suspended' in Sicily
SECURITY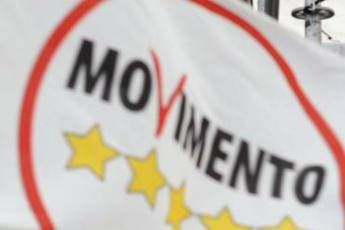 Pubblicato il: 12/09/2017 19:04
Italy's anti-establishment Five-Star movement suffered a setback on Tuesday when a court in the Sicilian capital Palermo 'suspended' the result of its online regional primaries following an appeal.
The Palermo court accepted an appeal against the outcome of the online regional primaries from Mauro Giulivi, a candidate barred from taking part for refusing to sign the Five-Star Movement's ethical code, ruling this was not a sufficient reason to exclude him.
Trained accountant Giancarlo Cancelleri had been declared the winner of the online vote in July, meaning he was elected to stand for Sicily's regional gubernatorial elections in November.
The court said it will hold a new hearing Monday on the outcome of July's online regional primary.
Besides being barred from running, Giulivi faced disciplinary action for failing to sign Five-Star's code of conduct which all prospective party candidates are obliged to sign before online votes take place.
Five-Star's touts its online voting model as showing its commitment to grassroots democracy. But former members have criticised the party leadership's tight control over the system and the fact that just 150,000 people take part in the online polls despite a total party membership of millions.
The party, founded by comedian Beppe Grillo, is currently leading the ruling centre-left Democratic Party, making it Italy's most popular party, according to recent national opinion polls.