Italy gives language courses to Lebanese security forces
SECURITY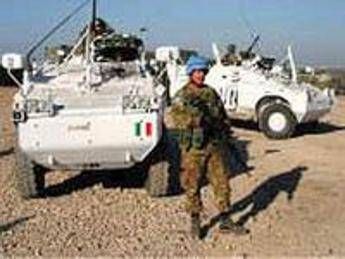 Pubblicato il: 10/11/2017 14:20
Italian UN peacekeepers and teachers from Italy's Dante Alighieri cultural and language society have begun a four-month Italian language course for Lebanese security officials, Italian authorities said on Friday.
The course is divided into two levels - elementary including simple everyday expressions and advanced aimed at achieving 'basic communication autonomy', according to the note.
Students who complete the language course will receive a diploma issued by the Dante Alighieri Society in conjunction with Italy's ministry of foreign affairs and the University of Rome 'La Sapienza', said the note.
The diploma is recognised by Italy's labour ministry, by its higher education ministry for university enrolment purposes and by its interior ministry for applications for long-term residence permits.
Italian Carabinieri police this week gave security training to 25 Lebanese military policemen within the mandate of the United Nations' UNIFIL peacekeeping mission in Lebanon, police said in a note on Friday.
RIPRODUZIONE RISERVATA © Copyright Adnkronos.