Sub-Saharan Africa a priority for Italy - Alfano
SECURITY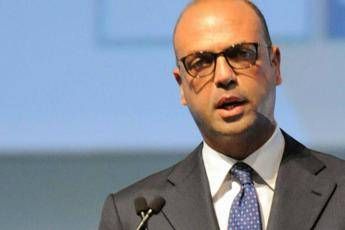 Pubblicato il: 03/01/2018 12:50
African countries lying south of the Sahara are important for Italy's foreign policy, foreign minister Angelino Alfano said on Wednesday as he began a three-day trip to Niger, Senegal and Guinea.
"Sub- Saharan Africa represents a priority for Italy's foreign policy, and this is why I have decided to go on my first 2018 mission to West Africa and the Sahel, to visit Niger, Senegal and Guinea," Alfano stated.
Italy has forged a "broad and equal partnership" with Africa, ranging from development cooperation to security, investments and the management of migrant flows, he said.
This "new" approach to the region, relaunched during the Italy-Africa Ministerial Conference in May 2016 is progressing in Niger, Senegal and Guinea "in a concrete and visible fashion," said Alfano.
During his visit to the three countries, Alfano will hold talks with local officials and visit several Italian cooperation projects, the ministry said without giving details of his itinerary.
Italy's nascent peacekeeping mission in Niger will soon be presented to parliament and will "contribute to creating a pillar of security in the Sahel region," defence minister Roberta Pinotti said on 21 December.
RIPRODUZIONE RISERVATA © Copyright Adnkronos.