Italy leading training of anti-IS coalition police sent to Iraq
SECURITY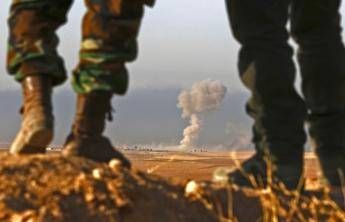 Pubblicato il: 13/02/2018 19:35
Italy is seeking to strengthen its leadership in training police officers deployed by the global coalition against the Islamic State jihadist group in Iraq, foreign minister Angelino Alfano said on Tuesday.
"We are engaged in consolidating Italian leadership on police training within the Coalition to ensure a more stable secure country for the Iraqi people," the foreign ministry quoted Alfano as saying on its Twitter feed.
Alfano made the remarks at a summit of the 74-member US-led global coalition against US taking place in Kuwait City, attended by US secretary of state Rex Tillerson.
At a meeting of 15 defence ministers from the coalition taking place in Rome on Tuesday, US defence secretary James Mattis was expected to ask Italy to send more Carabinieri paramilitary police to Iraq and possibly Syria, according to a report in Italian daily Corriere della Sera.
RIPRODUZIONE RISERVATA © Copyright Adnkronos.