Italy eyes swift 'shared' solution to Turkish blockade of Eni drill ship
SECURITY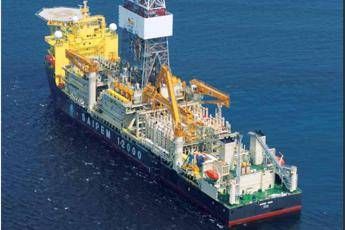 Pubblicato il: 14/02/2018 17:28
Italy is seeking a rapid diplomatic solution to the Turkish military's six-day blockade off Cyprus of a drill ship belonging to state-run energy giant Eni, defence minister Roberta Pinotti said on Wednesday.
"We are looking for a shared solution and are talking," Pinotti said on the sidelines of a Nato defence ministers summit in Brussels.
"We have opened all diplomatic channels to reach a shared solution, we hope in a short period of time," Pinotti stated.
Pinotti said she had a meeting in Rome on Tuesday with her Turkish counterpart Nurettin Canikli during a summit of 15 defence ministers from the US-led global coalition fighting the Islamic State jihadist group.
Italy's foreign minister Angelino also held talks Tuesday on the standoff with Turkish counterpart Mevlut Cavusoglu on the sidelines of a meeting in Kuwait of foreign minister from the global anti-IS coalition.
Turkish warships blocked the Eni drillship on Friday off the southwest coast of Cyprus and ordered it not continue its journey to an area off the southeast coast of the island to explore for natural gas.
Turkey, which does not have diplomatic relations with Cyprus, claims that part of Cyprus's offshore maritime zone falls within the jurisdiction of Turkey or of Turkish Cypriots.
The contested prospect is Block 3 of Cyprus's exclusive economic zone, Eni said.
Eni has stated that it will not move the drill ship until the dispute is resolved.
RIPRODUZIONE RISERVATA © Copyright Adnkronos.