US-Italy security cooperation 'excellent' says interior minister
SECURITY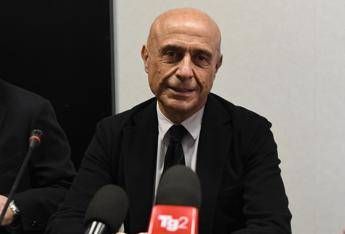 Adnkronos/Cristiano Camera
Pubblicato il: 20/02/2018 13:26
Cooperation between Italy and the United States on security is "excellent", interior minister Marco Minniti said on Tuesday after a meeting in Rome with deputy US secretary of state John Sullivan.
"The excellent cooperation between the two countries on security, the fight against international terrorism and illegal immigration was underlined at the meeting," the interior ministry said in a statement.
Italy's foreign minister Angelino Alfano on Monday hailed the "very strong alliance" between his country and the US "in multiple crisis areas such as Kosovo, Afghanistan and Iraq" after meeting Sullivan in Rome.
RIPRODUZIONE RISERVATA © Copyright Adnkronos.