Italy 'forcefully defending' national interest at Nato summit
SECURITY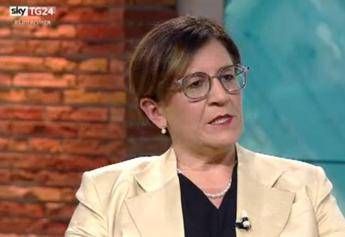 Pubblicato il: 12/07/2018 14:01
Italy is "forcefully defending" its national interest at the Nato summit in Brussels, defence minister Elisabetta Trenta stated on Thursday after US president Donald Trump allegedly threatened to withdraw from the Alliance unless members rapidly upped their spending commitments.
"It's the second day of the Nato summit in Brussels, where we have forcefully defended Italy's interests, recalling that as a country we give a great deal to the Alliance," Trenta wrote on Facebook.
Referring to the 2 percent of GDP defence spending target for Nato members, Trenta said Italy had proposed that this figure should include cyber security spending.
"This (proposal) got the backing many partner countries," Trenta said.
"We are talking about an investment that concerns the civilian and the military sector and our aim is that the 2 percent goal should include measures by Italy to tighten domestic security," Trenta added.
"The same applies for every (Nato) country, obviously, because the security of each member affects the security of the entire Alliance."
Trump on Wednesday called on his allies to immediately attain the target of 2 percent of their national output (GDP) on defence spending , claiming this figure should be doubled to 4 percent.
The current commitment by Nato members is to spend 2 percent of GDP on defence by 2024, with get-out terms available to allow some to stretch this date to 2030.
Italy spent 1.12 percent of its GDP on defence in 2017, while Germany spent 1.24 percent and the US 3.57 percent according to Nato figures.
RIPRODUZIONE RISERVATA © Copyright Adnkronos.