Five-Star Movement Senator blasts Czech PM for migration stance
SECURITY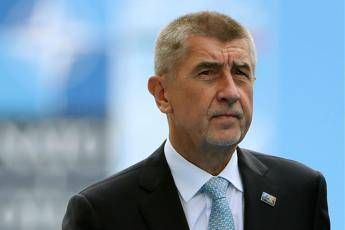 Czech prime minister Andrej Babis
Pubblicato il: 16/07/2018 17:43
A ruling Five-Star Movement Senator on Monday slammed the "grotesque selfishness" of Czech prime minister Andrej Babis, who dismissed Italy's request to take in some of the 450 rescued migrants who landed in Sicily on Monday after other European Union countries agreed to help.
"Solidarity, sharing and common sense have finally won over closure, and stupid and unhistorical, dangerous and in some respects grotesque selfishness such as in the case of Czech premier Babis' remarks," said Vito Petrocelli, who chairs the Senate's foreign affairs committee
Amid a standoff between Italy and Malta at the weekend which each country insisting the other should take the migrants, leaving them stranded at sea, Italy's premier Giuseppe Conte wrote to EU member states asking them to each accept some.
France and Malta said on Saturday they would take 50 each, with Germany, Spain and Portugal making a similar pledge on Sunday.
But Babis flatly rejected Conte's request, saying relocating the migrants would "lead down the road to hell".
The Czech Republic, Slovakia, Hungary and Romania voted against controversial mandatory quotas to relocate 120,000 asylum seekers from Italy and Greece which were approved by EU leaders at the height of the Mediterranean migrant crisis in 2015.
Fewer than 30,000 asylum seekers were redistributed across the bloc by the time the relocation scheme expired in September 2017.
RIPRODUZIONE RISERVATA © Copyright Adnkronos.