Moavero in Benghazi for talks with Haftar
SECURITY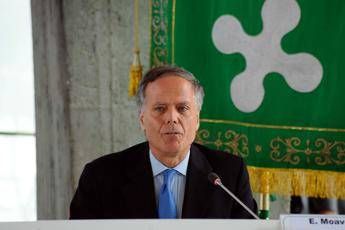 Pubblicato il: 10/09/2018 15:35
Italy's foreign minister Enzo Moavero Milanesi was on Monday due to hold talks in Libya's eastern port city of Benghazi with warlord Khalifa Haftar as part of a UN drive to stabilise the country ahead of elections planned this year, the foreign ministry announced.
Moavero's meeting with Haftar is aimed at relaunching "inclusive political dialogue and the national reconciliation process" as per UN special envoy Ghassan Salame's plan of action for Libya, the foreign ministry said in a tweet.
Moavero's mission "is also aimed at supporting the peaceful political process in the context of forthcoming polls," the tweet added.
Haftar, the military strongman whose power base is the east of turmoil-wracked Libya has refused to recognise the government of UN-backed Libyan prime minister, Fayez al-Sarraj, based in Tripoli.
Several media outlets last week quoted Haftar in a speech as calling Italy - which colonised Libya from 1911-1943 - "the enemy" and accused some Libyans of "worshipping" the Italian government.
The media outlets also cited Hafter as threatening to "move towards" the capital Tripoli, where a fragile truce signed on 4 September halted fierce fighting between rival militias that left dozens dead.
Italy supports the Sarraj government, which formally controls Tripoli.
RIPRODUZIONE RISERVATA © Copyright Adnkronos.