Student enrolments at Italy's Cattolica University hit record high
AKI ENGLISH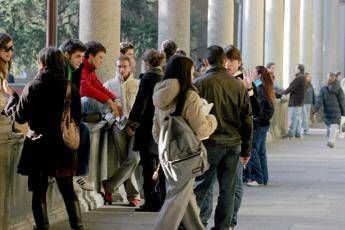 Pubblicato il: 21/01/2019 15:06
A record 41,439 students are enrolled in 93 undergraduate courses and 123 masters degrees at the private Cattolica University, whose graduates are among the most employable in Italy and whose academic year is due to be inaugurated on 31 January by premier Giuseppe Conte.
The Cattolica's campuses in Rome, Milan, Brescia, Piacenza and Cremona boast 147 research centres and cover 186,000 square metres. The university is staffed by 1,327 lecturers who provide 502,829 hours of teaching each year. It also generates 117 million euros of revenue for related industry and services.
Half of Cattolica alumni who gain a batchelor's degree find a job within three months of graduating and 80 percent are employed within a year.
Besides being among the first five Italian universities and the top 150 in the world, according to the QS Graduate Employability Ranking 2018, the Cattolica also makes the top 200 globally in three areas of study: Arts and Humanities, Social Sciences and Management and Life Sciences and Medicine.
According to the QS World University Ranking by Subject 2018, the Cattolica is also within the world's top 250 universities in 12 specific disciplines: Theology, Divinity and Religious Studies, Modern Languages, Philosophy, Medicine, Economics and Econometrics, Law, Linguistics, Communication and Media Studies, Psychology, Sociology, Business and Management Studies, Agriculture and Forestry.
RIPRODUZIONE RISERVATA © Copyright Adnkronos.