Unions ask taxi drivers to end strike
BUSINESS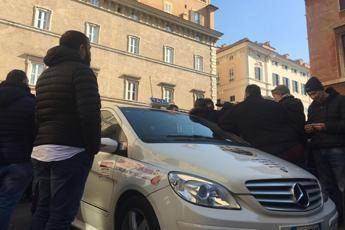 Pubblicato il: 20/02/2017 13:37
Taxi unions on Monday urged their members to end a five-day strike over proposed Italian legislation that drivers claim will favour Uber and other car-sharing services.
The unions want drivers to suspend the strike at least until a meeting with transport minister Graziano Delrio on Tuesday.
"I think this strike is pointless," the head of Italy's Radiotaxi Union, Loreno Bittarelli told Adnkronos.
"It is just creating problems for commuters and handing work to limousine services and to Uber," he said.
"The strike should be suspended at least until after the meeting with the minister."
The head of Italy's UIL trade union's transport chapter, Alessandro Atzeni, agreed.
"We trust the strike will be halted - it is not in the interests of the sector," Atzeni said.
Taxi drivers say the legislation, which suspends until the end of 2017 norms to control car-hire and car-share services, helps app-based Uber's "irregular" inroads into Italy's rigidly regulated taxi industry.
But supporters of the decree say Italians want greater choice in ride-sharing options.
Taxi services will meanwhile continue to be offered to and from hospitals and for the disabled.
.
RIPRODUZIONE RISERVATA © Copyright Adnkronos.