Intesa Sanpaolo offers to buy 'good' assets of two failing Veneto banks
BUSINESS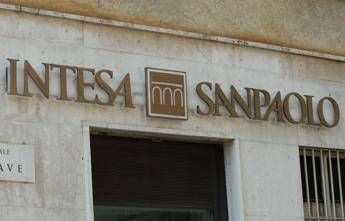 Pubblicato il: 21/06/2017 19:20
Italy's second-biggest bank, Intesa Sanpaolo on Wednesday offered to buy the healthy assets of two troubled Veneto-based banks at a "token" price, provided the deal had no impact on its own capital ratios and dividend policy.
Intesa Sanpaolo's conditional agreement to buy Veneto Banca and Banca Popolare di Vicenza, based in the industrial north-eastern region of Veneto, should help stave off fears about the stability of the banking system in the eurozone's third largest economy, according to analysts.
Both the banks are saddled with bad loans and have posted losses in 2016 of 1.5 and 1.9 billion euros (1.7 and 2.1 billion dollars) respectively and in March asked for government aid to stay afloat.
Intesa Sanpaolo said it won't buy the two banks' problematic loans, risky performing loans, junior bonds and other assets and liabilities including all integration and restructuring charges such as at least 4,000 job losses.
Italian bank shares rallied on the news of the proposed sale, with Intesa climbing 2 per cent, UBI Banca gaining 4.5 per cent and UniCredit up 1.5 per cent.
Intesa's role is part of a new government plan that would effectively liquidate Banca Popolare di Vicenza and Veneto Banca, helped by taxpayer money to reduce losses for the banks' private investors.
It is not clear whether the European Commission, which must authorise the use of state aid, would approve the plan. European Union regulators are expected to make a decision on the acquisition by the end of this week.
Rome authorities, which are trying to shore up the fragile national banking system without forcing losses on savers and investors, recently received EU approval to use state funds to save another ailing bank, Italy's oldest lender Monte dei Paschi di Siena.
RIPRODUZIONE RISERVATA © Copyright Adnkronos.